Dave Verburg & Andy Gorman from Company DNA, delivered a training and coaching session to all BWMacfarlane staff on the 19th March.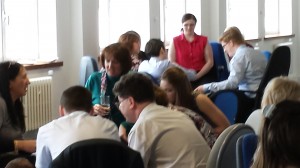 Staff were treated to on-site massages and other treatments in the morning from Wellbeing at Work client, Hiren Patel, and then convened over a lunchtime team building session.
Results of a staff survey showed an overwhelmingly positive response towards working at BWMacfarlane with 'the people' and 'the clients' being the 'best things about working for BWMacfarlane'.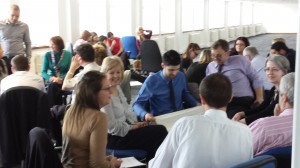 After the session the consultants stayed through the afternoon to individually coach staff, developing ideas and potential, enabling people to work towards their goals.
For further information about running a similar workplace event, please contact Vicki Harper