We held this free event on Monday 8 July at The Gateway Conference Centre on London Road, Liverpool.  The workshop was aimed at helping charities succesfully create a strategic plan.
Attended by a  range of charity trustees and excutives, Sean Barrett of Sean Barrett Management Consultants led attendees through a framework for creating a plan and helping them to answer these key questions:
At what stage of development is your organisation currently?
Where do want to be in one / three / five years?
How will you get there?
What resources will you need to achieve your goals?
How will you know when you get there?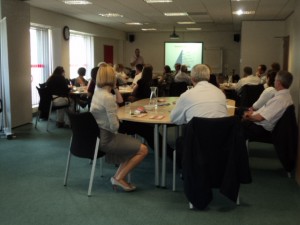 If you woul like further information on this workshop content or our future events programme please contact  Vicki Harper